Homeopathic Vax Support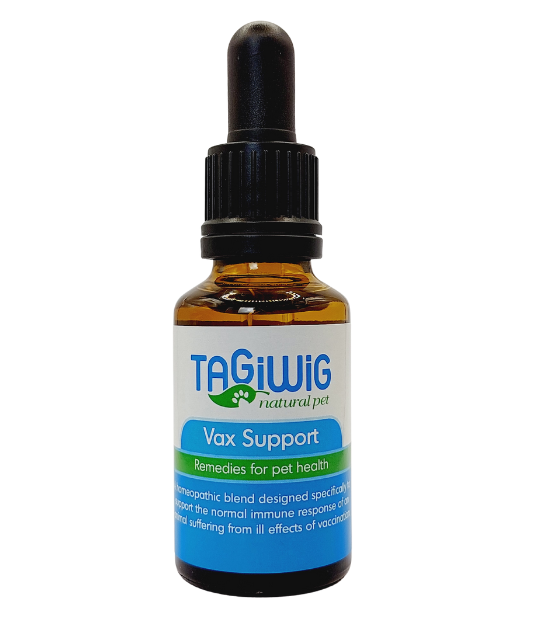 Bad reactions and to detox after vaccinations.
Vax Support is a homeopathic blend designed specifically to support the normal immune response of a cat or dog suffering the ill effects of vaccinations.  
This remedy is also part of the Vax Detox Canine and Vax Detox Feline kits, where you can do a full detox after their vaccinations. There is no time frame as to when the vaccinations took place. So if you feel your pet suffers from months or years-old effects, these kits will help. It also makes up part of the Leaky Gut Kit.
This remedy helps to support bad reactions from vaccinations and as a support and cleanse after vaccination. 
All our remedies are designed and developed by a fully qualified Animal Homeopath and Herbalist.
Natural Pet is an NZ-owned and operated small business handmaking homeopathic remedies for animals. All our remedies have a shelf life of 5 years.
Available in a 25 ml or 50ml bottle
Homeopathic Ingredients: 
Silica and Thuja