HP Feline Program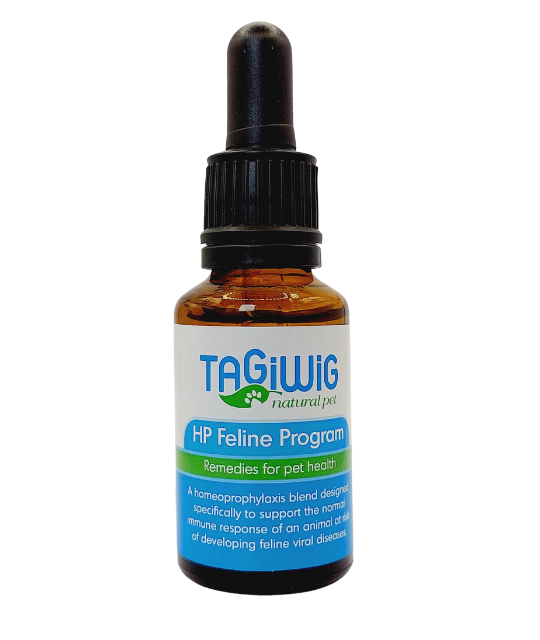 Homeoprophylaxis Program for Cats
HP Feline Program
Homeoprophylaxis Program for Cats.  A homeopathic program that works on changing the bodies reaction to the common infectious diseases.
Read more about Homeoprophylaxis.
The program contains nosodes made from the following disease organisms.
Feline Rhinotracheitis FVR               
Feline Chlamydia
Feline Immunodeficiency Virus        
Calicivirus  FCV
Feline Peritonitis FIP
Feline Enteritis FIR
Feline Leukaemia FeLV
All programs come with an information sheet with full instructions on how to use.  The program has been designed to use over a period of 4-5 years, can be started at any stage of life, as a young kitten or a mature adult.
# We recommend that you get your kittens vaccinated for their first year of life to give them full protection. 
You can then use this homeoprophylaxsis program to assist them going forward. 
Look at our Vax Detox Kits to support them after their vaccinations.# 
Available in a 25ml or 50ml bottle