Pre Mating and Mating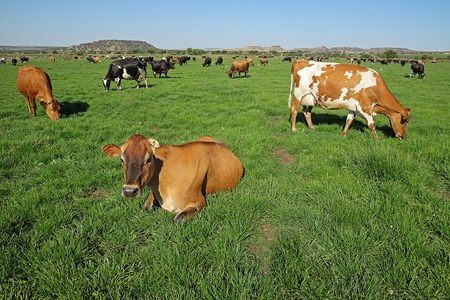 Homeopathy can be a very effective tool in getting your dairy cows and farm animals ready for mating season. It is good, to start out at least 7 weeks prior to when mating is about to begin, this gives time for the remedies to assist in cleansing and bringing the hormones back into balance..
Starting off 7 weeks prior to mating with Pyrogenium every 1-2 days for a week, this will assist with cleansing the uterus and will help to clear any infections. Then move on to Sepia 2-3 times weekly for 6 weeks prior to mating and also continue over the course of mating.
Pyrogenium is a remedy for uterus infections, good to flush and cleanse the uterus before mating.
Sepia is a huge remedy based around the female reproductive organs. Used prior to and during mating to encourage cows to cycle.
Non cycling is a remedy for cows that are not cycling, it balances the hormones to encourage the body to naturally start cycling again. A great time to use is at preheat, for those cows that have not cycled, use at this time will help to bring them into allignment with the herd.
Other remedies that are useful around this time are:
Ignatia for emotional upset from the mating process, to help keep your animals calm.
Iodum for those cows that just won't put on weight and aren't cycling.
Multi V & M for keeping their vitamin and mineral levels up.
Below is an example of when Paulette has used this on the farm.
Mating is well under way, on both farms, we used Sepia to help to encourage the cows to cycle well. This was given 3 times weekly, 6 weeks before mating started and continued during.
At the home farm we do AI for the first 6 weeks / two cycles, and then put the bulls in. On the small farm we used natural mating, so had at least 3 bulls in the herd at any-one-time.
On the small farm we had finished our first two full cycles, so about 6 weeks into mating and we had about 6 cows that had not had their tail paint rubbed, so hadn't cycled. Each milking I sprayed each of them with our Non-cycling remedy, it assists in bringing their hormones back into balance so they can cycle. By the end of the first week, 3 out of the 6 cows had cycled, by the 3 week mark, all had cycled and been mated, which is a fantastic result. Both the above named remedies can be found under the Mating category.
Posted: Mon 09 Aug 2021